Friendly reminder that 72 hours remain to submit your work to the Fraymakers Kickstarter Art Contest!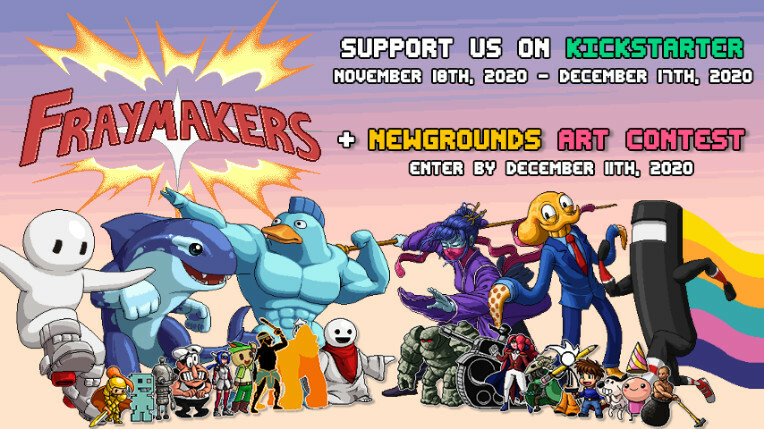 We'll be accepting submissions all the way up through 11:59pm EST on Friday, December 11th, 2020. We'll be judging entries over the weekend and will announce the winners that following Monday. Don't miss your chance at possibly winning a cash prize and/or a copy of Fraymakers when the game released! For the full set of contest rules see here.
Also in case you missed it, our customizable indie brawler Fraymakers is currently blowing past its Stretch Goals and we are just about to earn a 9th playable character!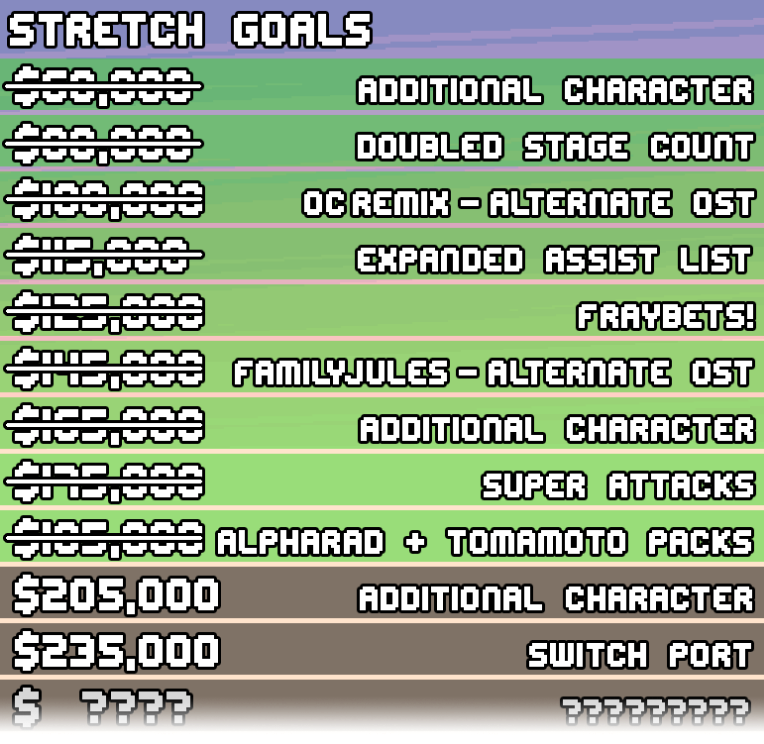 We're hoping to keep this momentum up as long as we can, so please tell a friend or two. To see and learn more, go check out our Kickstarter page!