Two big announcements today!

Firstly, we have just released a free web demo for Yeah Jam Fury: UME! Now you have no excuse not to give our wacky revamped puzzle-platformer a go :P. You can play it here:
https://www.newgrounds.com/portal/view/706820

Next up, do you want to win a $100 Amazon eGift Card and more? Well you're in luck! Today we're announcing the start of a 1-month long Stage Builder competition for Yeah Jam Fury! (And anyone can participate for free thanks to the demo!)

We dubbed it: Ms. Carrot's Stage Builder Rage Builder Contest!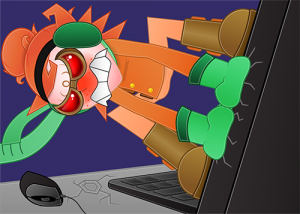 From now until March 16th, 2018, we'll be accepting your custom stages exported from the fully unlocked stage builder temporarily available in both the commercial and demo versions of the game. This is the perfect opportunity to exercise your game design skills and prove you're the #1 stage architect for Yeah Jam Fury in the world!

We'll be judging for 3 categories, with one winner for each:
Artistic / YEAH LEAGUE (How cool of a picture did you make)
Athletic / JAM LEAGUE (How twitchy is it)
Puzzle / FURY LEAGUE (How stumpy is it)

Winners in each category will receive all of the following:
$100 Amazon eGift Card
A Steam download key for Yeah Jam Fury: U, Me, Everybody!
Digital downloads of the YJF 2012 and YJFUME Albums
A high resolution poster of a real mango! (or equivalent digital image of a mango for non-US residents)

We hope you'll all participate!

For full contest details, please visit:

https://mcleodgaming.com/contests/carrot2018/