Super Smash Flash 2 returns to Super Smash Con 2018 August 9th-12th! And we're excited to announce that this year the SSF2 Beta team has multiple reveals in store for you! Tune in to our Twitch channel between 12pm and 2pm EST on August 10th, 11th, and 12th to witness the hype live, or come by our booth in person if you're able to attend the event. We also have several other surprises lined up, so it can't hurt to hop on stream at any point this weekend for more special treats.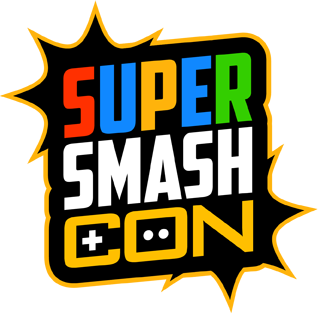 https://www.twitch.tv/mcleodgaming
August 9-12, 2018
Chantilly, VA
Streaming all day each day Thursday through Sunday!

Also for the first time ever there will be merch for sale at our booth! Stop by our booth to purchase exclusive MG T-Shirts and custom artwork by some of your favorite SSF2 artists!

Additionally we do plan to run another tournament at our booth, so if you're at the con make sure to come see us ASAP to sign up. Details about the tournament will follow, but please try to sign up before Saturday to guarantee yourself a spot.
Enjoy the show!